One of the best things about no-bake cooking is how simple it is - but let's make it even simpler in the most ridiculous way. Let's explore the best 3 ingredient desserts no-bake style.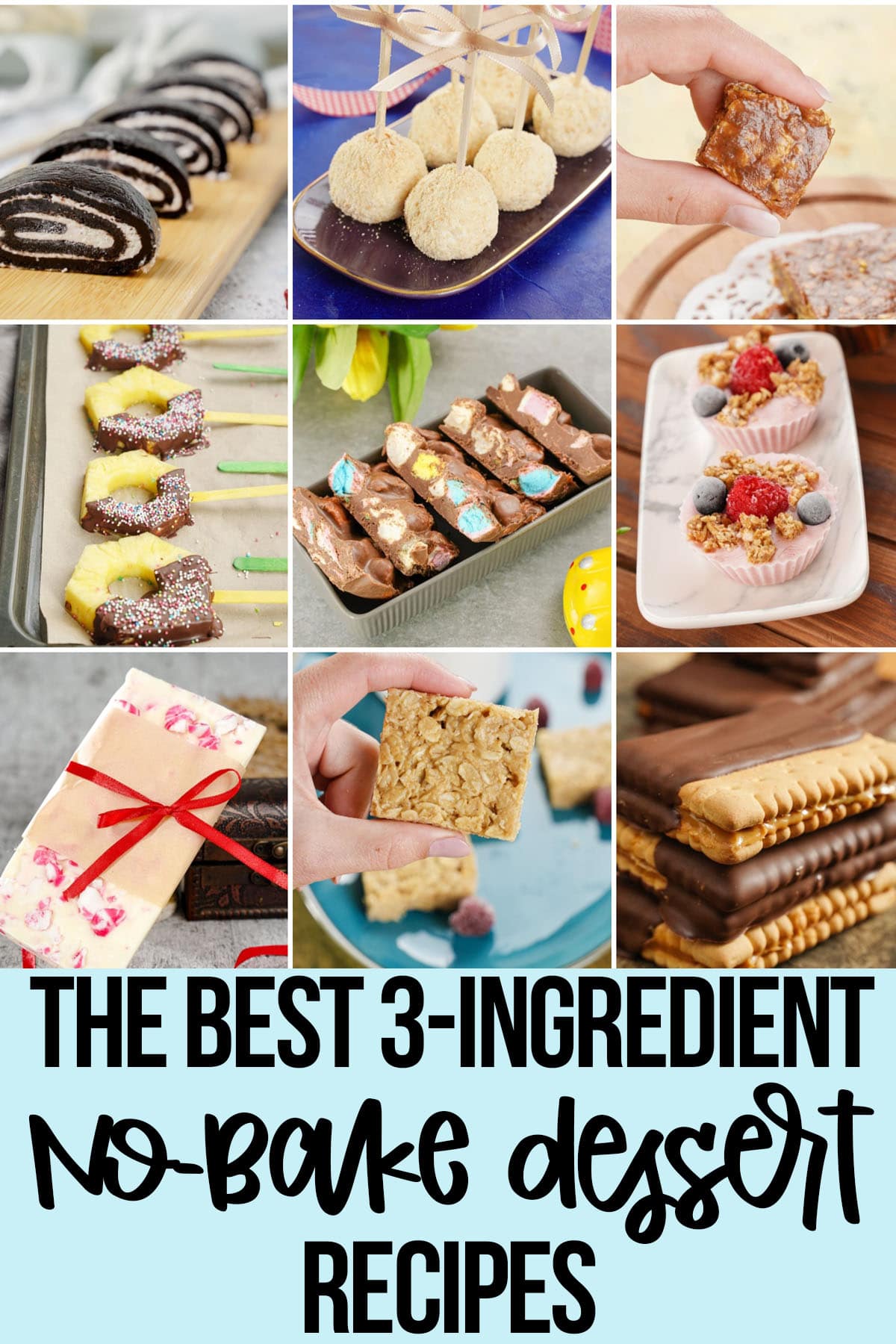 And there's only one "fudge" on the list - because the ingredient wasn't REALLY an ingredient, it was just an optional item for greasing the pan. So, when I say that these are 3-ingredient dessert no bake recipes, you're getting the real deal.
Now, some things to note: you can always add something to your creation. So, if you want to add walnuts to your banana pops, do it - the pistachios won't be offended. If you want to add a little frosting on top of your cookies and cream bars, that's absolutely allowed.
So, don't feel limited by the recipes I've gathered here. Just know that I've given you the bare basics. And you build it for you!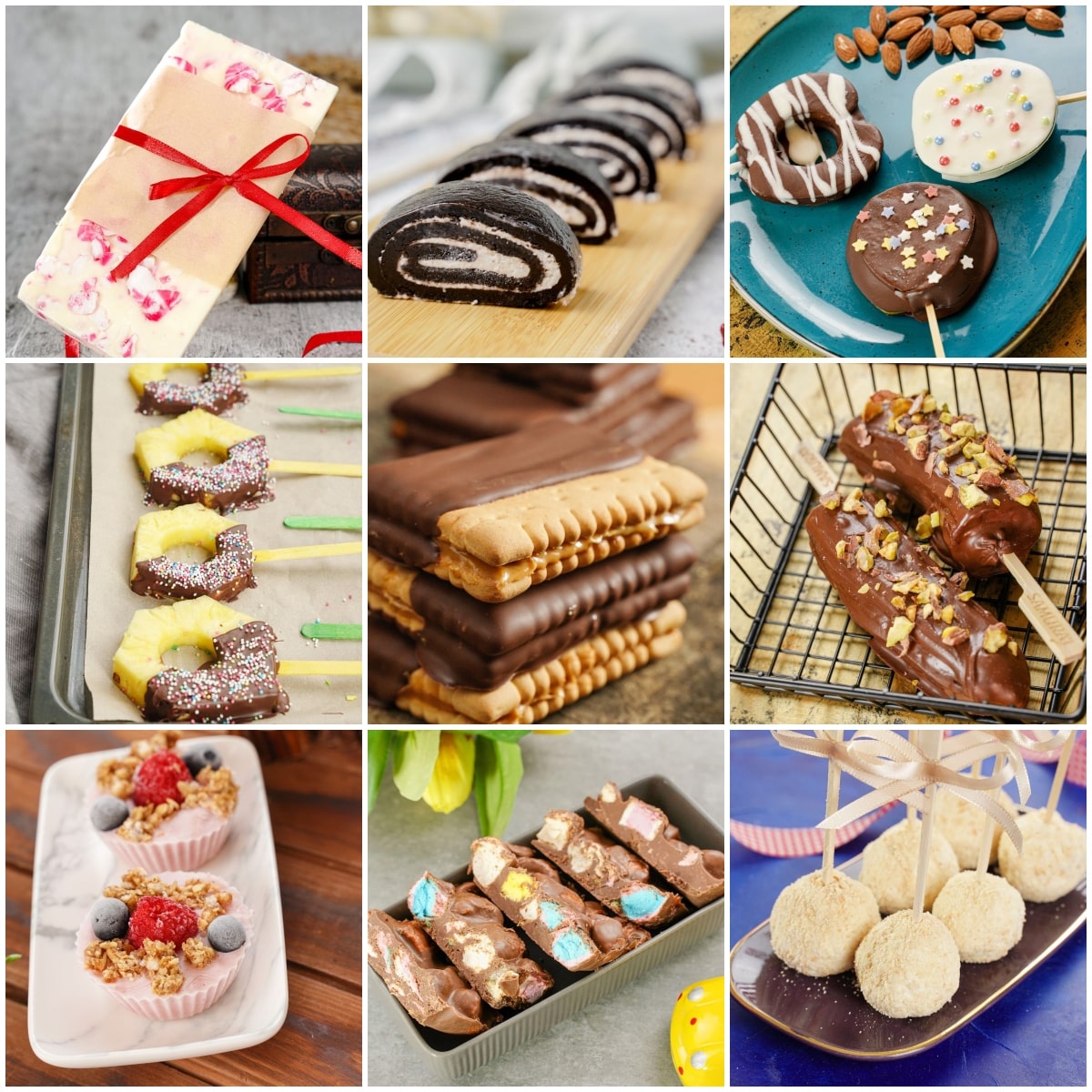 12 Best 3 Ingredient Desserts No-Bake Style
There's nothing like a cold treat on a hot day. And these chocolate dipped frozen bananas (also known as banana pops) deliver just that. They're cold, delicious, and filled with creamy goodness that's just like having a smooth ice cream bar!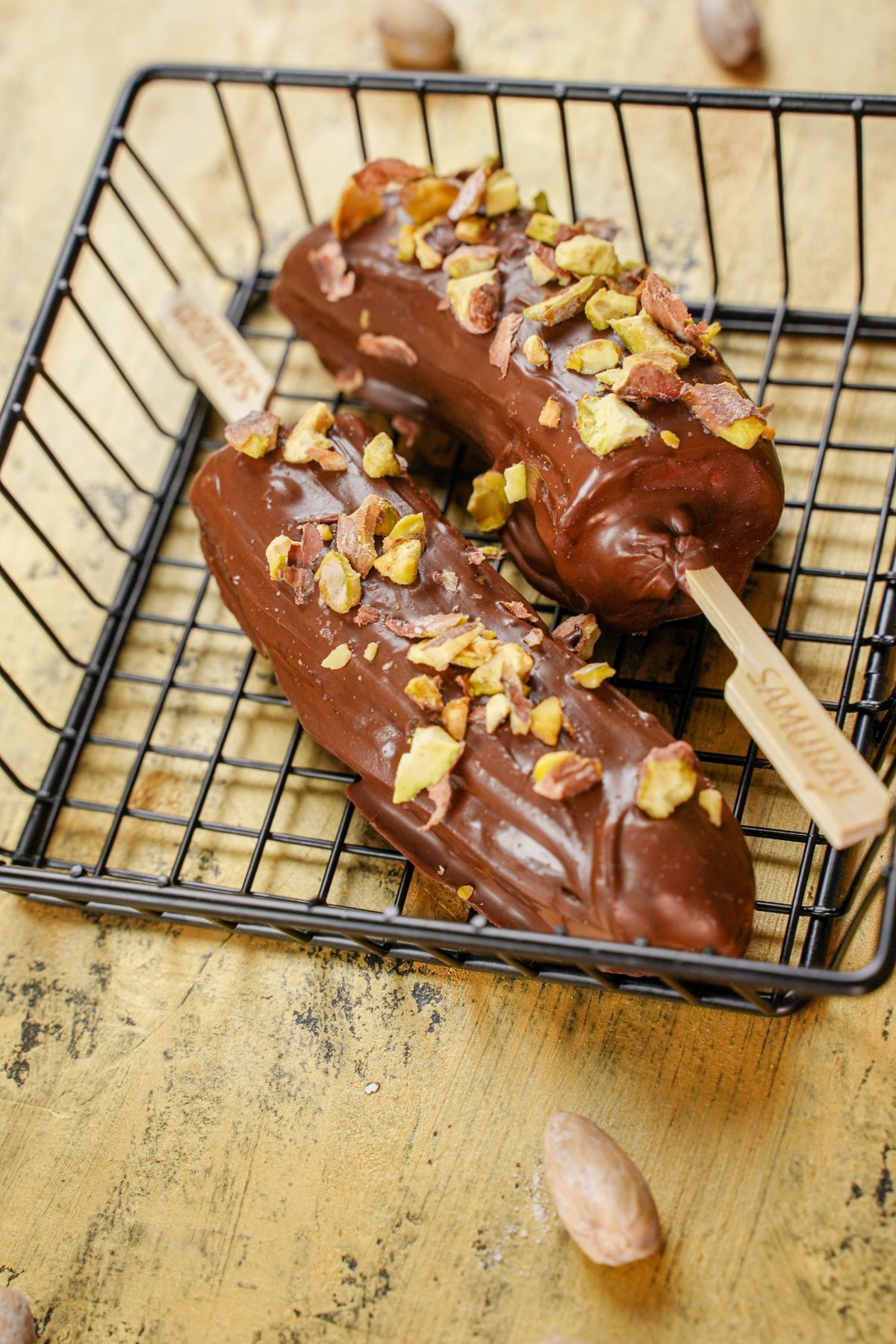 Do you love candy bars, but not the hassle of like, buying, one? Also, do you just love having a treat? Well, that's exactly what you get with a chocolate cereal bar. There's not a lot to it, obviously because we're talking about 3 ingredient recipes here, but the result is a fantastic candy bar like texture that you'll really love.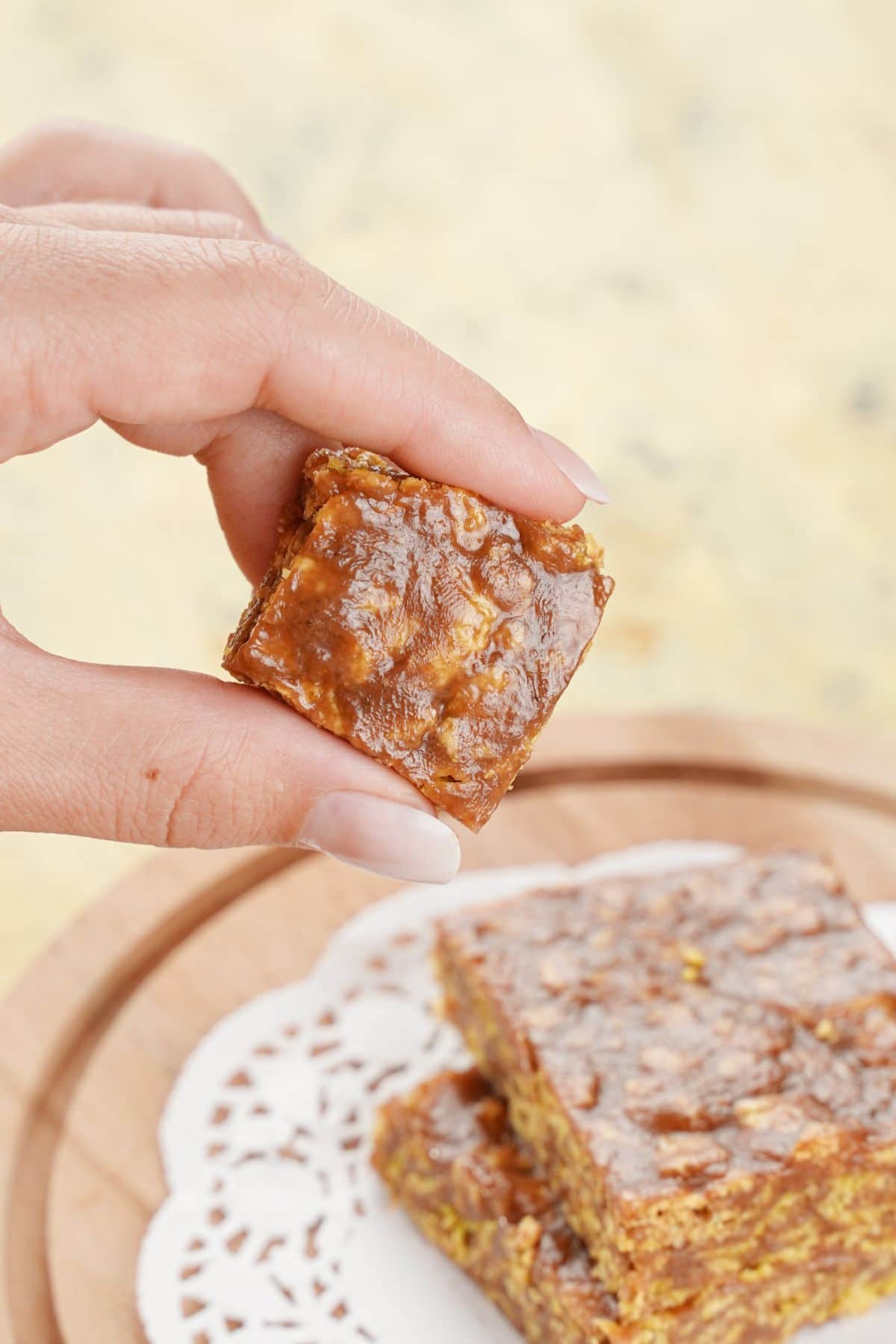 The kids really love this, so I make this treat all the time. But pineapple pops aren't just for the kiddos. It's definitely one of the tastiest treats that you can make in just a few minutes time.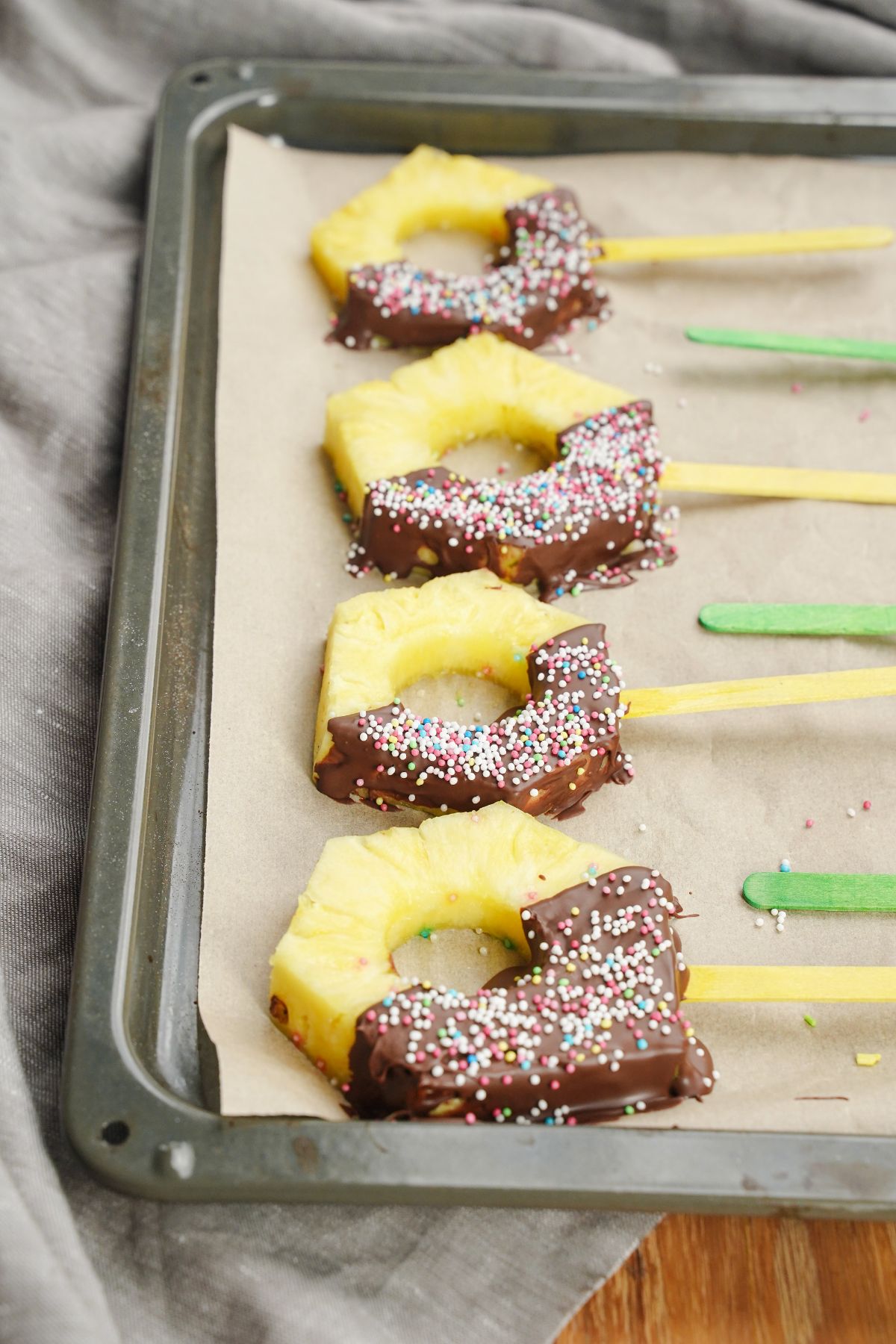 A fantastic traditional holiday candy that any body would love to receive as a gift or to snack on if it's provided, 2-ingredient peppermint bark is easily the most "classic" recipe on this list. But it's also one of the easiest!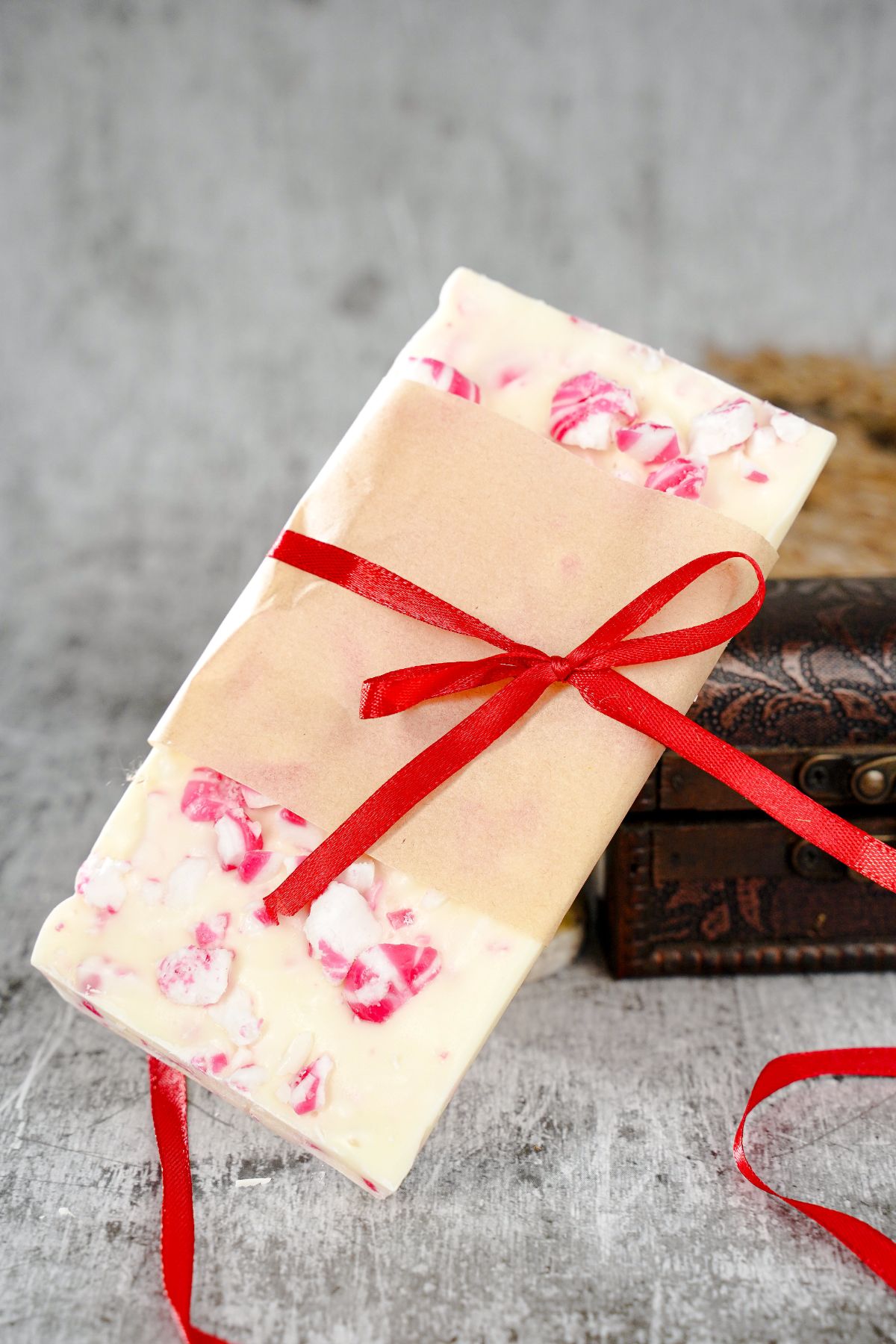 Peanut butter candy bars may not look like what you picture a candy bar to look like, but believe me, they have the right taste, that's for sure. Creamy peanut butter filling, crispy cookie layers and chocolate? That's definitely a candy bar in my book.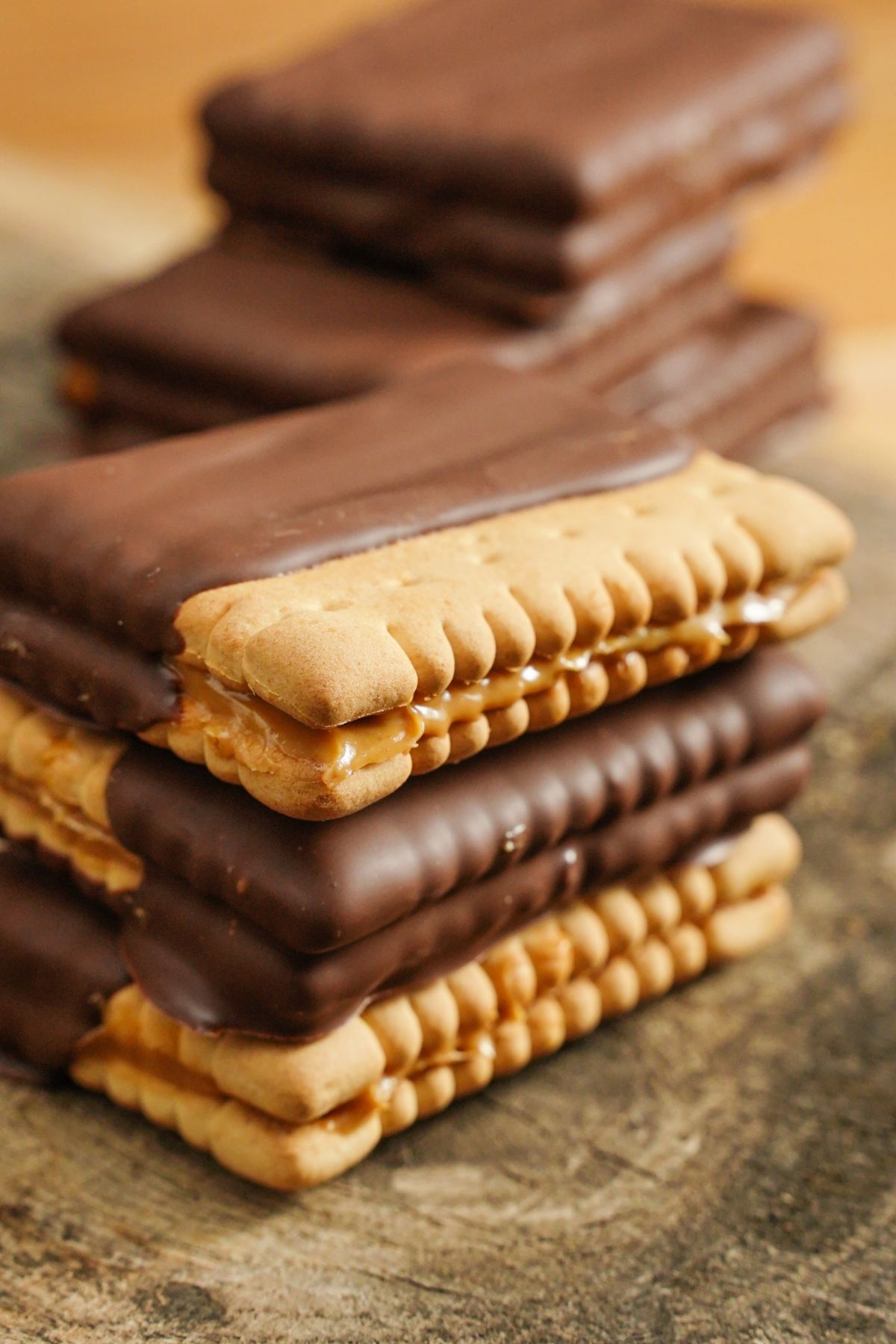 Looking for a melt-in-your-mouth experience that will elevate your tastebuds? These frozen yogurt berry bites have that creamy texture you want that literally melts in your mouth. So good.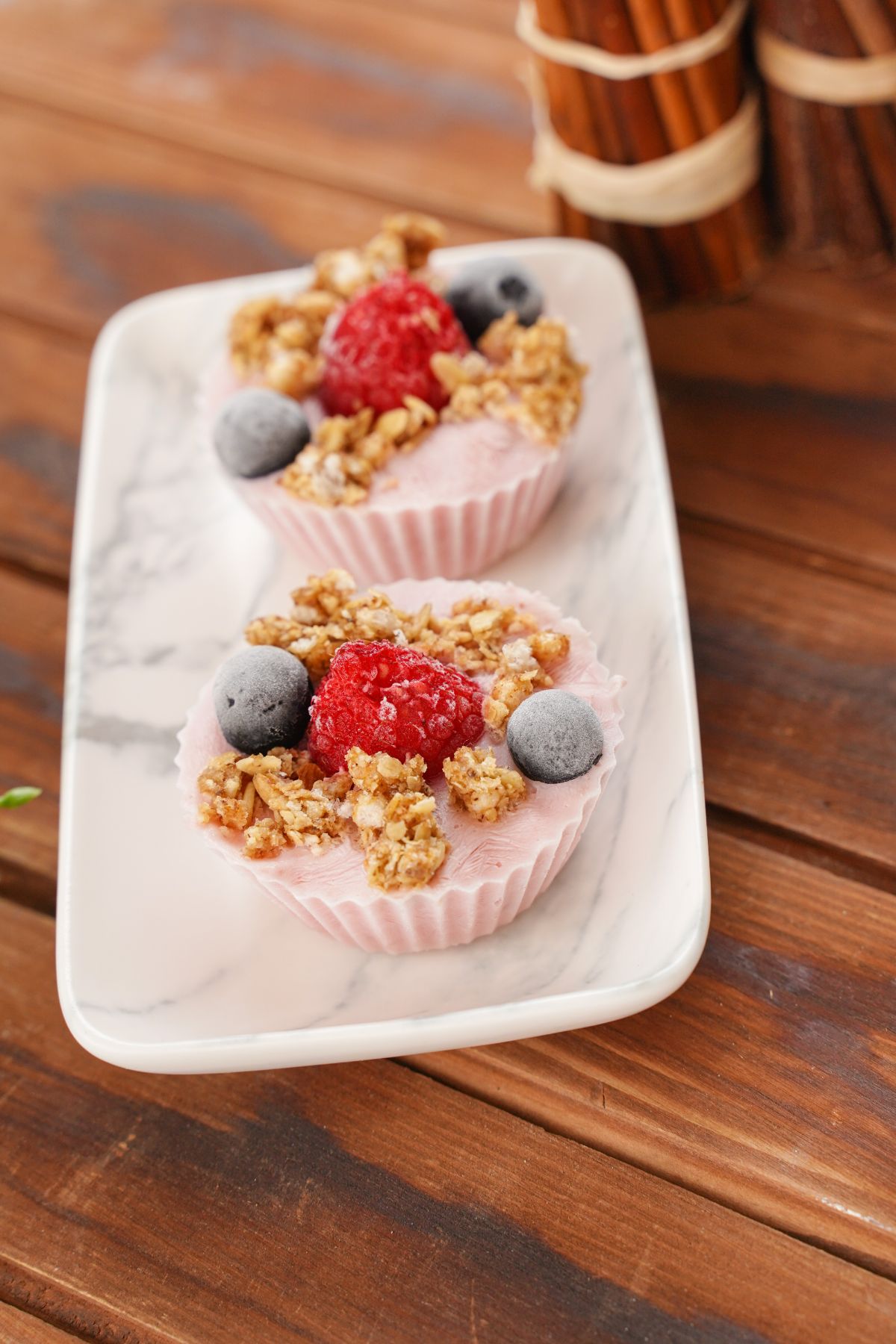 You won't believe how easy it is to make these cookies and cream bars. They're like a no-bake brownie but not quite. So they're really unique and definitely tasty. Turn it into a full-on cake experience with some frosting and no one will know that you never turned on the oven once!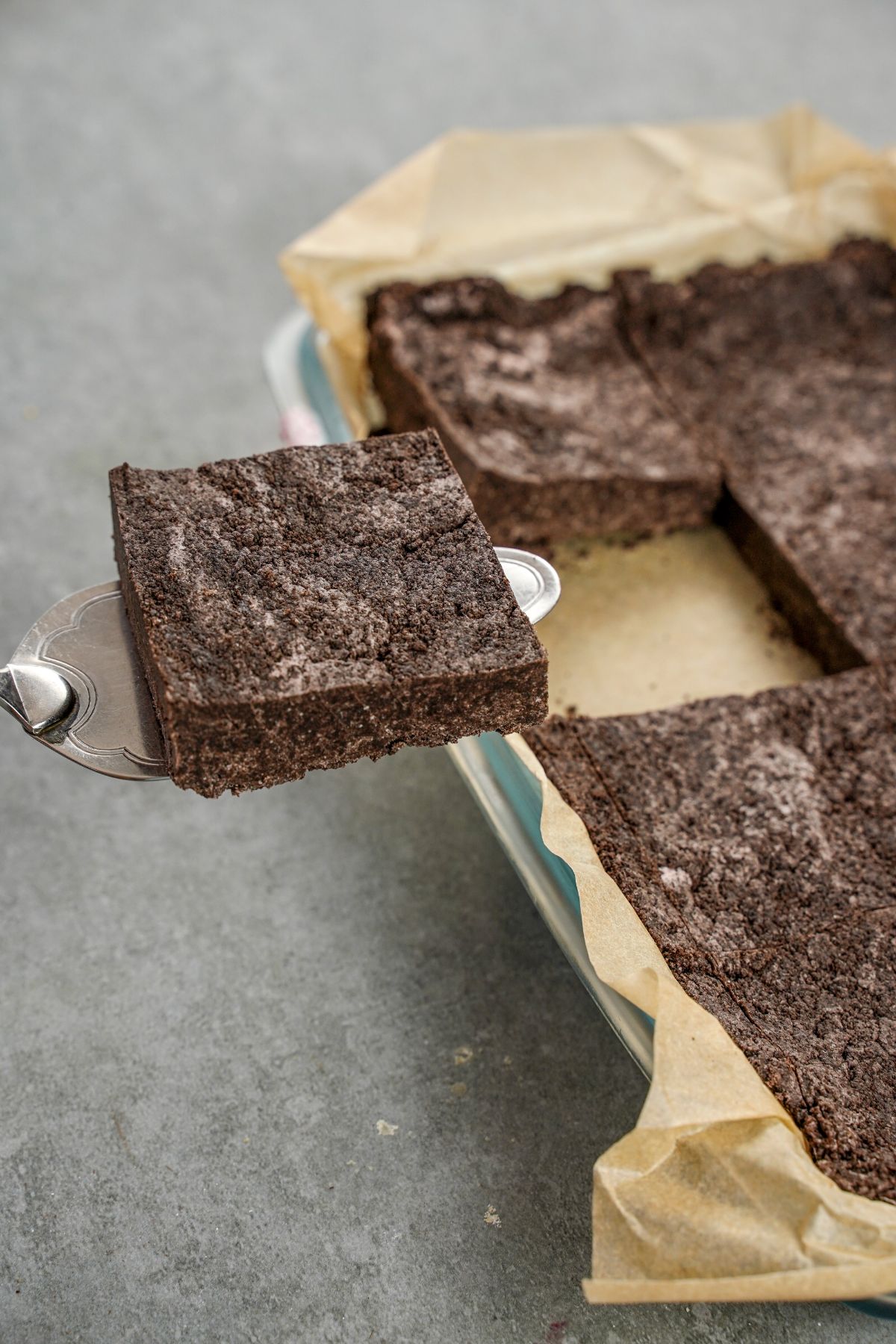 If you're a fan of chocolate and marshmallows, rocky road bars are going to have you doing summersaults. Fluffy soft marshmallows and chocolate are just that good.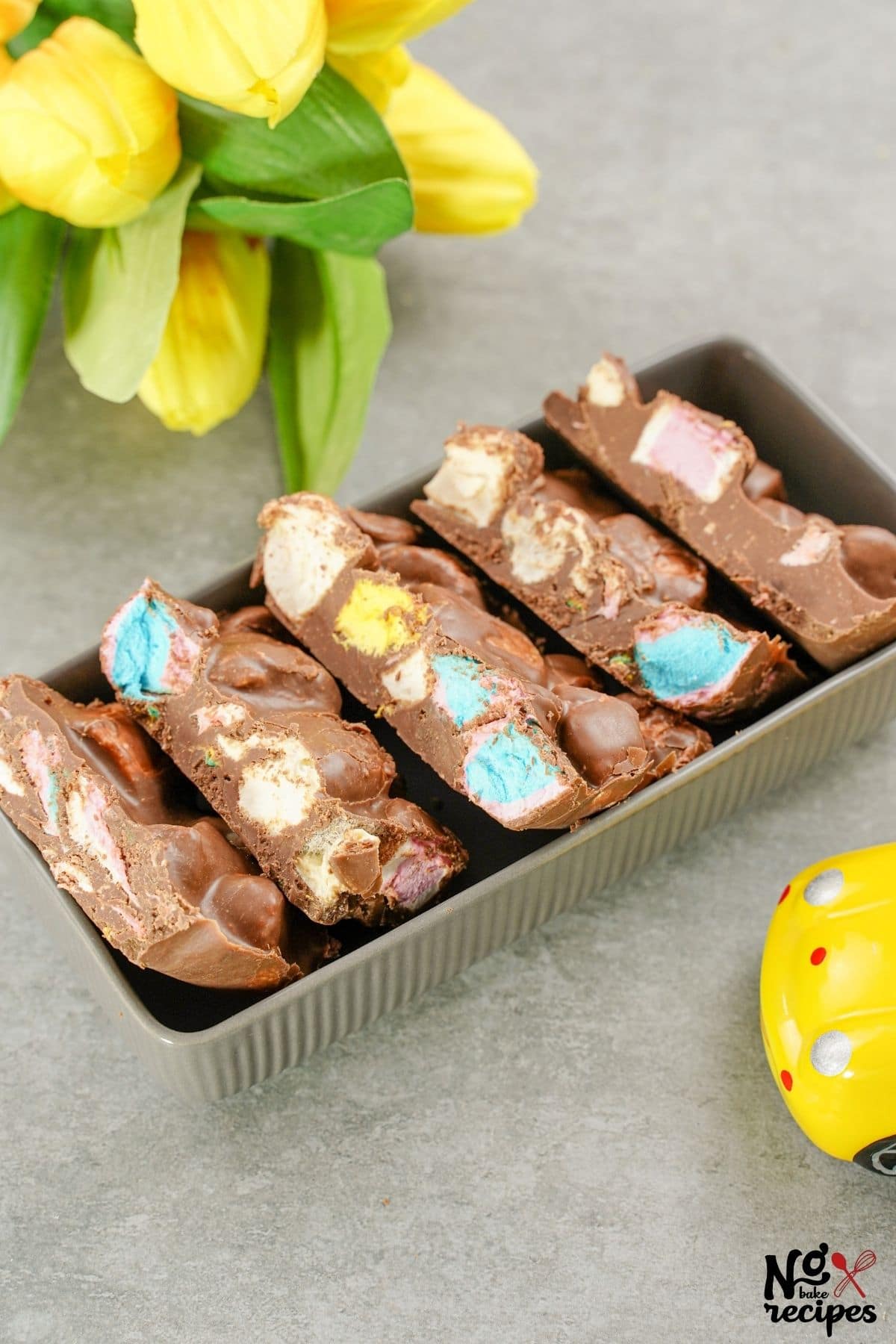 One of my favorite "dessert for breakfast" ideas for the kids are these peanut butter oat bars. Super easy to make and incredibly tasty, they're like having a breakfast bar, but more fun.
And just as an aside on this one, as I mentioned before, the last "ingredient" is really optional - you could just use a cooking spray to coat the pan. It's not really an ingredient. All that's required are the first three ingredients. LOL!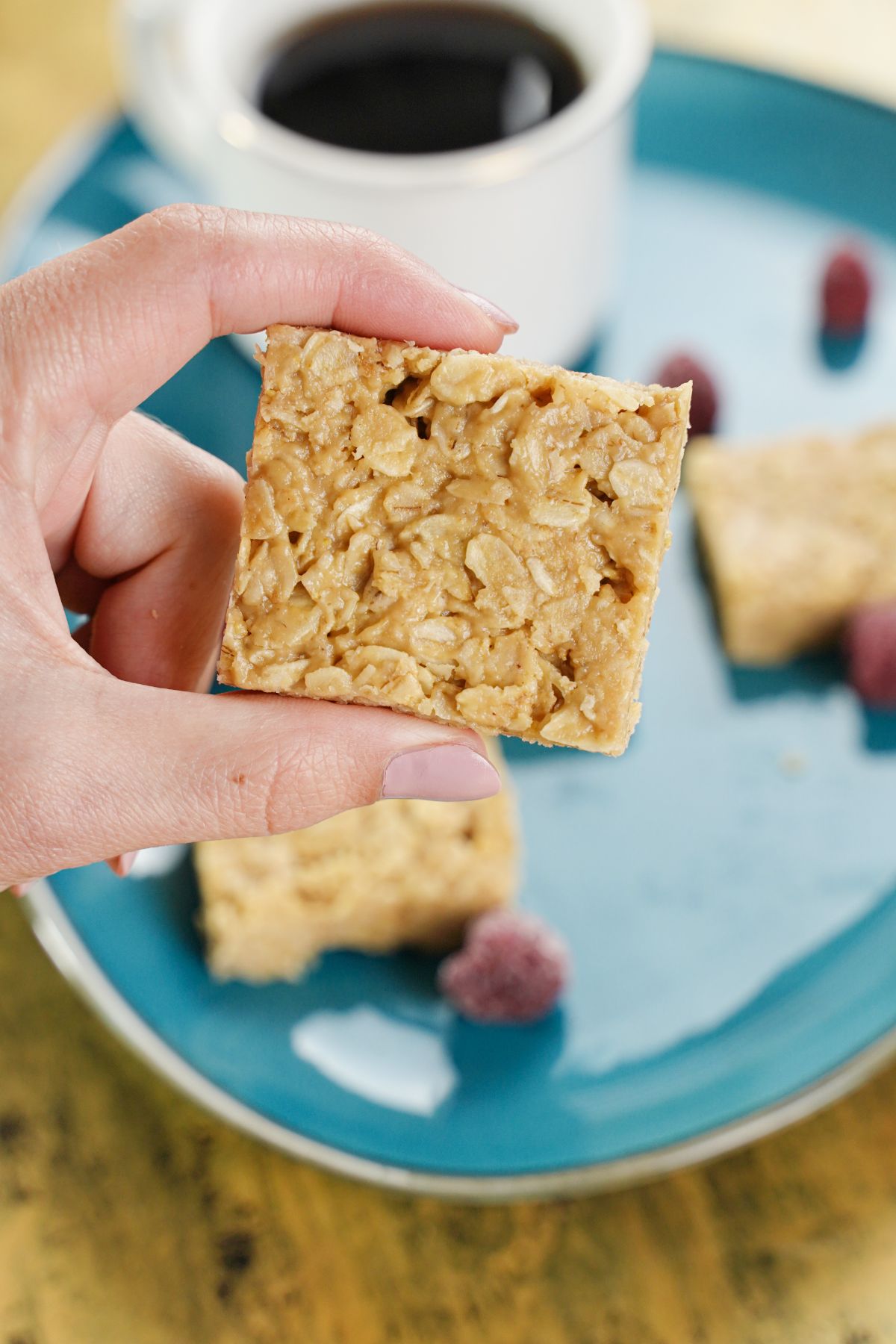 You're going to be beside yourself when you realize just how easy and fast it is to make these white chocolate cheesecake pops. So much simpler than traditional cake pops and, truly even more tasty, these are my go-to for fancy party confections.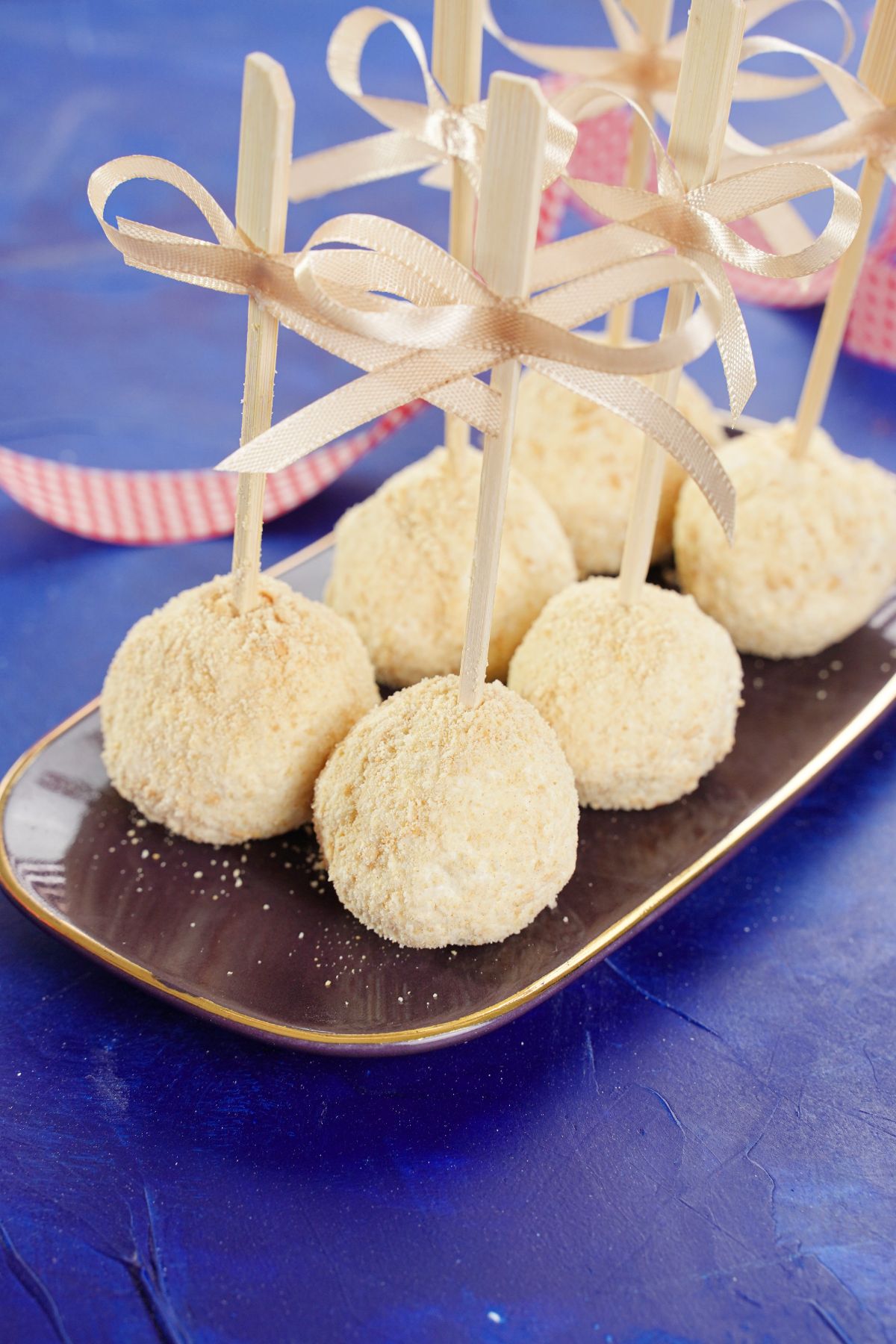 One of my favorite treats as a kid was dipped apples. But a whole apple is, well, a lot. Make it so much easier and, honestly, more fun, with this easy candy apple slices recipe that gives you the chance to make a childhood memory come to life!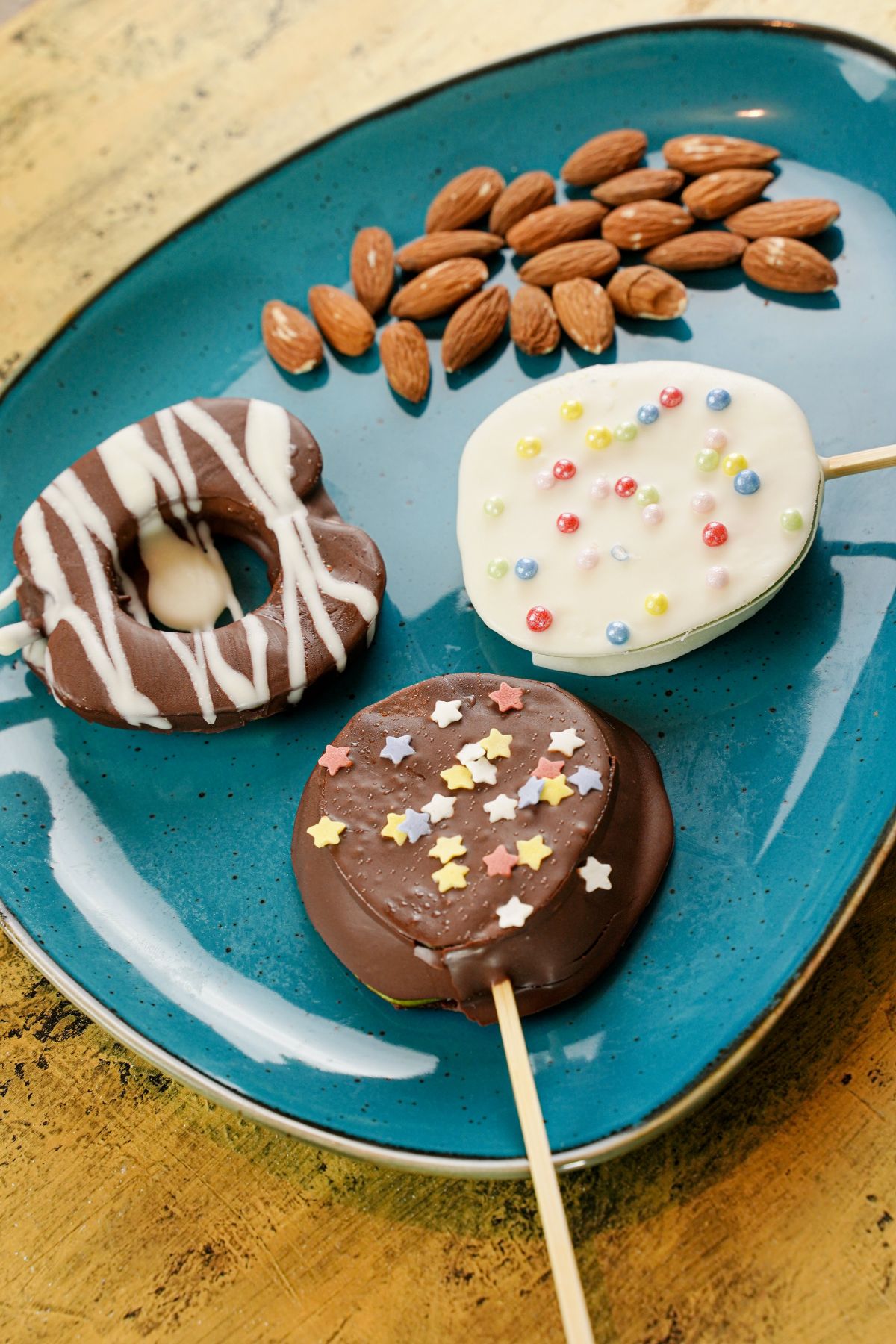 One of the most popular recipes on my site, Oreo sushi is seriously easy and looks SO HARD. But with only 2 ingredients (yeah, that's right), you can have this ready and served up for a crowd in just a few minutes. And no one will complain, it's so tasty tasty!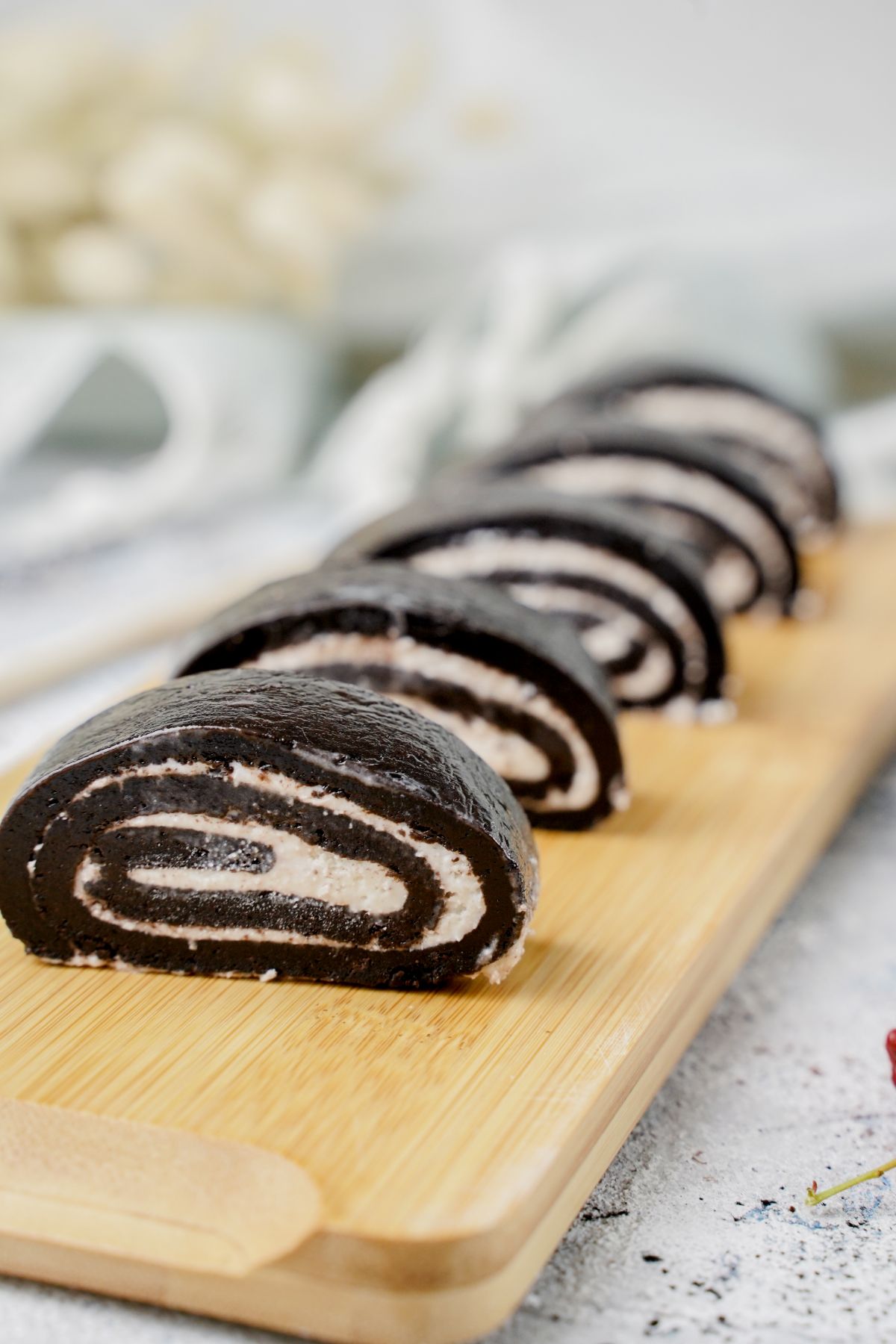 No doubt, these are the seriously easiest dessert recipes no-bake style. You just won't find a more simple way to make a treat for yourself or for a party. And like I said before, you can fancy them up a bit just by adding your own unique twist, if you want!
So you can keep up with all these recipes and find them again when the mood strikes to break out your favorite mixing bowl again, be sure to pin this to your favorite desserts board on Pinterest or share it on Facebook.